Product Detail
Auto-Dial Hands-free Roadside Weatherproof Emergency Call Box Telephone
The Highway Call Box is based on a cold rolled steel with powder coated body, and stainless faceplate, offers increased resistance to vandalism, and ensure that the primary function of communications is maintained at all times.
Available for Analogue, VoIP and GSM/3G connectings, can meet different customers needs.
It is ideal for Highway side use, other than that, it is often used at university and college campuses, streets, public square, car-parks, police stations, outside buildings, shopping malls, industrial areas and remote areas.
FEATURES
Auto-Dial Hands-free Roadside Weatherproof Emergency Call Box Telephone
1.There are 3 options for the connecting (analogue, VoIP, GSM/3G)
2.Robust housing, constructed of thick steel to anti-vandal
3.Hands free operation
4.Programmable for speed-dialing (PPT)
5.Can be programmed remotely
6.Non-volatile memory
7.Weather protection IP65-IP66
8.Fast-fit terminal connection
9.Telephone line powered for analogue phone
10.Additional power supply required for VoIP or GSM type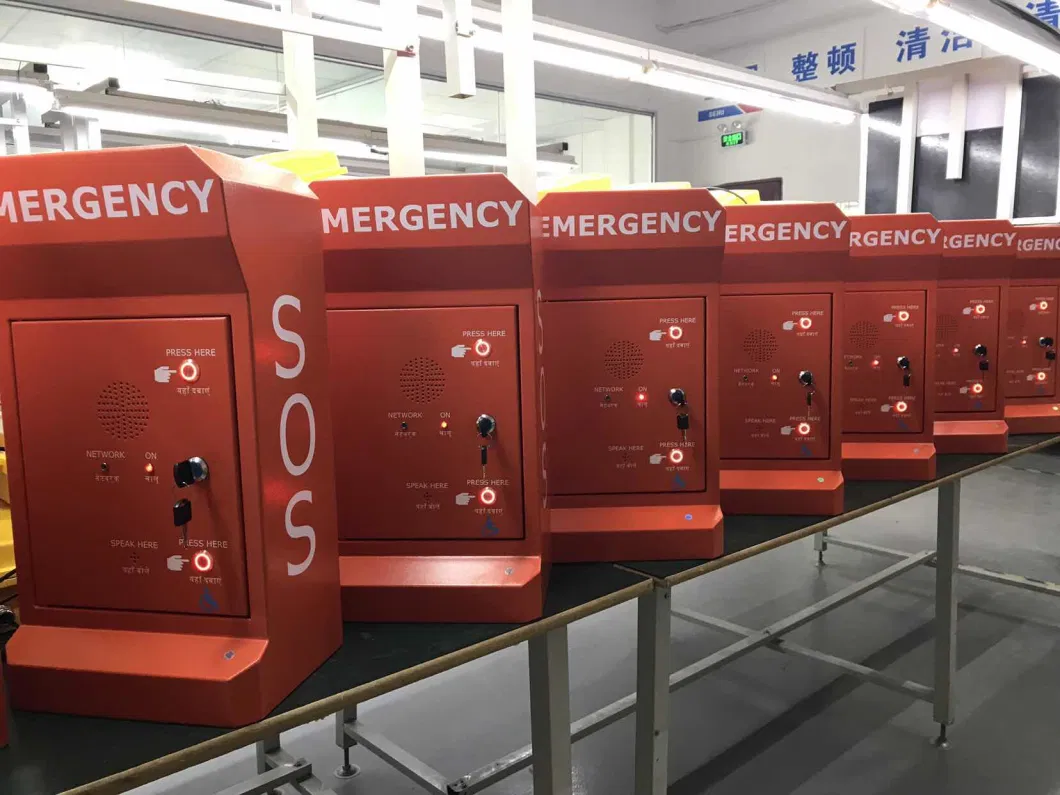 Technical parameters
Auto-Dial Hands-free Roadside Weatherproof Emergency Call Box Telephone
| | |
| --- | --- |
| Operating Temperature | -30°C to +65°C |
| Storing Temperature | -40°C to +75°C |
| Power Consumption | Idle:0.6W/Active:1.8W |
| Working Frequency Range | GSM850/900/1800/1900MHZ |
| Ringing Tone | Shrill warble tone 80 dBA @ 1 metre typical |
| M.T.B.F. | in excess of 50,000 hours using |
Package
unit size: 530 *280*197(mm)
Carton size:600*320 *240( mm )
Packaging materials: pearl cotton, carton
Gross weight: 9.5KG
Net weight: 8.5KG
CONTACTION